Let's face it, when you first move to Dubai, your apartment will most probably end up looking like something out of an IKEA catalogue. After all, it's cheap, durable and there's the bonus of ice-cream and the all famous IKEA hot dogs at the end of your Crystal Maze-esque experience.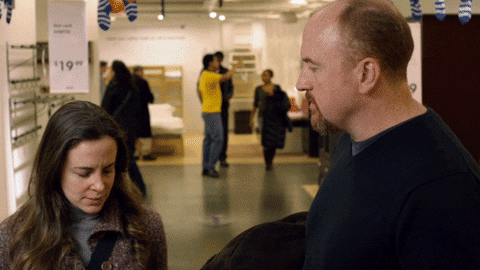 If you shop as a couple and you manage to walk out with both of you alive and in one piece, then there's still the fun task of getting everything into the apartment, and of course, building it. (Six hours for a chest of drawers is a personal record).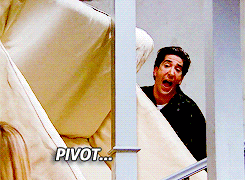 If you have a little bit a lot more money, perhaps you'll venture toward the bright luminous lights of the local mall and deck your home out in Crate & Barrel, Marina Home, Pottery Barn, or West Elm.
But if you do want to go off-piste, then there are a few different options for you.
Lucky's Furniture & Handicrafts.
Where?
Sharjah, a 30minute drive from Dubai Marina
What is it?
Owned by two brothers, Mohammed Parvez and Mohammed Feroz, Lucky's is one of the oldest, and probably most well known, furniture stores in the UAE. Lucky's is eight connected warehouses filled with home furnishings including coffee tables, TV units, antique trunks, wardrobes, side tables, mirrors and much, much more. Expect to lose yourself amongst their labyrinth of piled high aisles for a couple of hours. Pieces can be sanded, repainted and customised on request.
Top Tips?
Get there early on a Saturday as it gets busy, and if you like something, buy it. their unique pieces don't hang around for long!
They are also insanely quick at replying to Facebook messages, so if you are looking for something very specific, then ask them and they will send photos and dimensions etc.
What can I expect?
Take a look at their social media channels for a look at what they have on offer.
Lucky's Website: http://luckyfurnitureuae.com/
Lucky's Facebook: https://www.facebook.com/Luckyfurnitures
Lucky's Instagram: https://www.instagram.com/luckyfurnitures/
Antika Dubai
Where?
Online, Dubai via India (Rajasthan and Gujarat).
What is it?
A man (Jerome Dhulst), a mobile, a website and an ongoing return ticket to India. The furniture is very much sold as seen, and is fumigated before being delivered. Like Lucky's it's a broad range of home furniture, with a wide selection of trunks. Everything is either old, recycled or upcycled.
What can I expect?
Catch them at one of the many markets at Times Square and around town, or take a look at their collection and online shop.
Antika's Website: https://www.antikadubai.com/
Antika's Facebook: https://www.facebook.com/antikadubai/
Antika's Instagram: https://www.instagram.com/antika_dubai/
Antika in the news: http://www.thenational.ae/lifestyle/house-home/reasonably-priced-recycled-furniture-at-antika-dubai
The Attic Dubai
Where?
Al Serkal Avenue, but don't get too excited. Visiting is strictly by appointment only, and they aren't open Fridays.
What is it?
Sourced from India, the Attic will either find or make the piece you are looking for, and claim to be able to source even the trickiest finds your heart desires. They are pretty transparent with prices, giving you the opportunity to browse their social media pages before you schedule in an appointment,
What can I expect?
Weathered and distressed pieces, which have been given a bit of a twist with mirrors, coloured paints and accessories. They also specialise in handmade bespoke Dhurries (Indian rugs), created on Handlooms. You can shop for some items online via Little Majlis.
The Attic's Website: http://www.theattic-dubai.com/
The Attic's Little Majlis: http://www.littlemajlis.com/shop/theattic
The Attic's Pinterest: https://www.pinterest.com/theatticdubai/
The Attic's Instagram: https://www.instagram.com/theatticdubai/
The Attic's Facebook: https://www.facebook.com/theatticdubai
The Attic in the News: http://whatson.ae/dubai/2015/12/5-specialist-dubai-furniture-stores
Vintage Finds
Where?
An online operation based out of Abu Dhabi, selling distressed, beachy, shabby chic furniture, they deliver to homes across the UAE.
What is it?
Owned by Palestinian craftsman, Hani Dajani, Vintage Finds specialise in upcycling and customising wooden furniture by stripping, sanding, priming, vanished and waxing, creating bespoke pieces for customers, that you won't find in anyone else's homes.
What Can I Expect?
Definitely a lot more chic than shabby, Vintage Finds sells the kinds of pieces you'd might see in a Crate & Barrel, but at a fifth of the price. Think beachy, farmhouse, white wash, soft woods and distressed sleeper coffee tables. They don't have a website but they regularly update their social channels. Don't expect their items to hang around for long, most of their photos have "Sold!" captions.
Vintage Finds' Instagram: https://www.instagram.com/vintagefinds.ad/
Vintage Finds' Facebook: https://www.facebook.com/VintagefindsAD/